Eating out in Japan is a neat experience. There are stand alone restaurants and also food courts on the top floor of most department stores with a variety of different restaurants to choose from. Most have plastic models of the food they serve in the front window or menus with photos. Believe it or not the photo on the right is a plastic replica of ramen (click on the photo for more examples). Amazingly realistic, isn't it?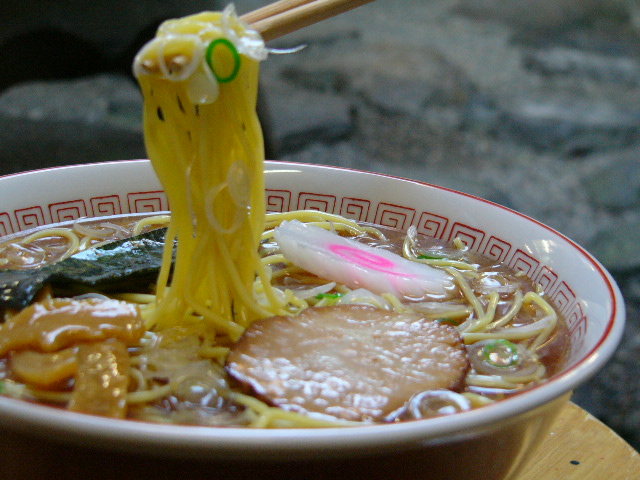 So if you can't decipher the menu, and no English menu is offered, you can always take your water or waitress outside and point!
Japan is not for the picky eating crowd unless your Japanese is extremely good. Mine wasn't and my step-son was very picky when he was younger. He hated lettuce and cheese, to name a couple of things. When he and his sister came to visit us we had to change our eating habits a little bit to accommodate them. When we went out to eat we would go to one of many American chains rather than some of the local restaurants that we came to enjoy. It made things easier – for the kids!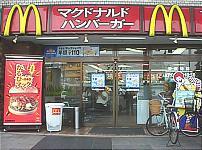 McDonald's here we come….
My step-son loved the Big-Mac and asked me to order him one with no cheese and no lettuce. My first thought was that there was no way that I would be able to explain that so I suggested that he order a double burger instead. That was a no-go – it had to be a Big-Mac because he liked the special sauce! The menu consisted of mostly pictures so I stepped up and pointed at the Big-Mac and tried to explain what I wanted. It went something like this…. "Sumimasen, rettuce nashi, cheezu nashi, onegai-shimasu." (Translated: "Excuse me, without lettuce, without cheese, please"). All the while, as I say "nashi", I am crossing my arms like an X in front of my chest for visual impact. It appeared that I was understood – what a relief! We received the burger, found a table, sat down and my step-son opened up his burger only to find cheese. The conversation went like this:
Please take this back and get them to make me another one.

Why don't you just scrape off the cheese?

Eeeeeewwwww! I can't scrape it all off – there will still be bits of cheese on it! (Like it was going to kill him!)

OK, if you are serious, you go over there and explain it – I'm sure you'll do much better than I did.
Needless to say he scraped the cheese off and ate the burger, complaining the whole time. Thankfully, the kids are adults now and they can hardly wait to come to Japan and eat the food. Their picky days are mostly over – I hope?